William Forrest Mauney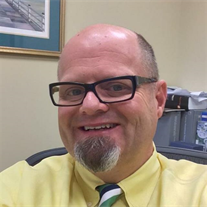 William Forrest Mauney, 48, passed away unexpectedly on Thursday, November 24, 2016, in Greenville South Carolina.
He was born July 29, 1968, in San Antonio, TX. Will was preceded in death by his father, Charles (Charlie) Ural Mauney, PHD, and his mother, Rebecca (Becky) Costner Mauney. He is survived by his wife Allyson Mauney and son Jacob Theris Mauney, brother Charles (Chuck) Ural Mauney, Jr. of Chapel Hill, NC and sister Mary Elizabeth (Molly) Mauney Warren of Weddington, NC.
Through the years, Will lived in Charlotte, Banner Elk NC, and Greenville SC, but spent the majority of his life in Charlotte, which he always considered home. Will graduated from Myers Park High School and received a B.A. from Lees-McRae College. Will worked in the commercial lighting industry in Greenville. Will loved the mountains and spent most of his early career in Banner Elk working in the outdoor industry involved in golf, snowboarding and white water rafting. He also loved baseball and one of his greatest joys was taking his son to games. He was a loyal and generous friend.
A service to celebrate his life will be held at Cannon Funeral Home in Fountain Inn, SC on Saturday, December 3, 2016 at 1:00. Reverend Brad Lewis from The Edge Church will officiate.
In lieu of flowers, the family requests memorials be made to The Edge Community Church, 506 Edwards Road, Greenville, SC 29615.