Our Valued Staff
W. Andrew Byrd
SC FD License # 4081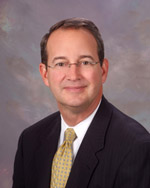 Andy Byrd is a graduate of Erskine College and the Executive MBA Program from the Bryan School of Business and Economics at UNCG. He left the Cone Mills Corporation as a Division Manager after 11 years. Andy spent 13 years thereafter in the Financial Services industry, holding Series 7, 63 & 65 licenses, while a VP at Smith Barney and Managing Director & Partner of a Private Wealth Management Firm in Greenville along with Al Cannon, a 4th generation Funeral Director and son of James A. Cannon. It was through years as business partners and discussion between the Cannon and Byrd families that led to the creation of Heritage Funeral Home and the subsequent acquisition and today's operation of Cannon-Byrd Funeral Home and Cannon-Byrd Memorial Park.
Andy and Tyree have been married for 30 years and have three children; Merritt, Parker and Anna Clair. We gained a second son in November of 2018 when Merritt and Cameron Bell married and God blessed our family again with our first Grandson, Hayden "Hayes" Cameron Bell on September 29, 2020. The Byrds are members of Fountain Inn First Baptist Church. Andy is a 2011 Fellow of the Bon Secours St. Francis Foundation Leadership Forum, served on the Advisory Committee to the Museum & Art Gallery of Bob Jones University, was Vice President of the E.C. Foundation, President of the Erskine College Alumni Association twice and served as program coordinator for the Simpsonville Rotary Club. He served as a member of The Family Effect Board of Directors, the Erskine Board of Counselors, the United Way Board of Union County, and as Director of "Homeward Bound", a Christian based family retreat.
Andy, is a licensed Funeral Director, the Owner & President.
Click this link to send Andy an email.

James Wesley Davis
SC FD License # 3991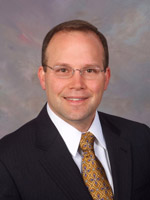 Jimmy Davis is a native of Greenville, a 1988 graduate from Wofford College and earned a Masters of Business Administration "MBA" from Clemson University. After graduation, Jimmy remained in the upstate and worked for a local accounting firm where he earned his Certified Public Accountant "CPA" certification. He is a member of the AICPA and SCACPA. Prior to joining the Heritage staff, Jimmy spent 15 years as the Controller with Pepsi Cola of Greenville.
Jimmy has been an active member of Buncombe Street United Methodist Church his entire life where he and his wife attend today. He serves on the Staff Parrish Committee, the Sports and Recreation Committee, and serves the Church as a volunteer with the sound and media productions during contemporary services. Jimmy has been an active member of the Foothills Emmaus Community, an upstate Christian organization, since 2000.
Jimmy and his wife, Lou Ellen, have been married over 25 years and have one grown son, Wes.
Jimmy is a licensed Funeral Director having completed the Funeral Service Program at Piedmont Technical College at the top of his class. Jimmy serves as the Controller.
Click this link to send Jimmy an email.
Carol Armstrong
Unlicensed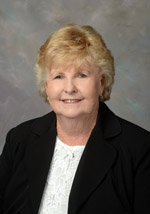 Carol is a familiar face to those from the area since she has lived in Fountain Inn since 1972. She has been serving families at Cannon-Byrd Memorial Park for many years. Carol's previous career was in textiles at the Furman Plant for 28 years.
Carol serves as the Manager of Cannon-Byrd Memorial Park and Administrative Manager for Cannon-Byrd Funeral Home.
Andrew Parker Byrd
Unlicensed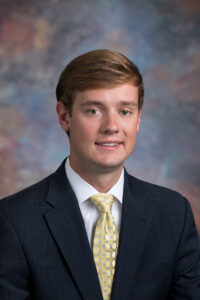 Parker Byrd graduated from Christ Church Episcopal School, attended Anderson University, worked with Wilbert Vault Company, Sullivan King Mortuary and now within our organization serving families.
Parker served on the Youth Leadership Team at Buncombe Street United Methodist Church; and enjoys everything about the outdoors including hunting, fishing, golf, tennis, and spending time on the water at both the lake and the coast.
Merritt Byrd Bell
Cemetery Assistant Manager, Funeral Director Apprentice # 4273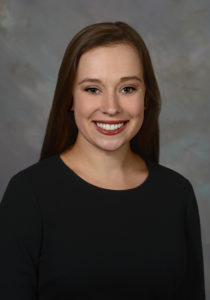 Merritt Byrd Bell graduated from Southside Christian School and from Presbyterian College with a B.S. in Business Administration with a concentration in Management. She was a member of the Alpha Delta Pi organization. Prior to joining our organization, Merritt worked at OOBE Brand and EP+Co.
Merritt and her husband, Cameron Bell, became the proud parents of Hayden "Hayes" Cameron Bell on September 29, 2020. They currently reside in Simpsonville.
Merritt serves as the Assistant Manager of Cannon-Byrd Memorial Park and as an Administrative Manager for the Funeral Homes.
Brian Gargis
SC FDE Preplanning License # 3732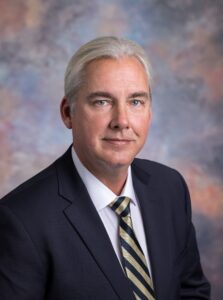 Brian, a native of Florida, graduated from Gupton-Jones College of Funeral Service in Georgia in 1990 with a degree in Mortuary Science. He began his journey in funeral service with an independent firm in Orlando, then transitioned to another independent on the West Coast of Florida, before moving to South Florida where he owned and operated his own funeral home for about 8 years.
Brian and his wife Laurie are parents of two sons. They moved to South Carolina 2012.
Brian has over 30 years of experience in all aspects of funeral home operations, from owning to managing independent funeral homes, to heading the leadership of a large funeral home market consisting of five funeral homes and two cemeteries.  He is a licensed funeral director, embalmer, cremation specialist and Pre Need sales expert.
He has been blessed over the years to service thousands of families in their greatest time of need.
Claude Kirby Ballew
Unlicensed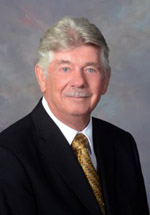 Kirby Ballew is a native of Simpsonville. He is married to Thelma Jones Ballew and is the father of three sons, Kee, Jeff and Scott. He is a grandfather to 9 grandchildren and 9 great-grandchildren.
Kirby retired as the Director of the Recreation Department for the City of Simpsonville after 26 years of service, served as Traffic Manager for Her Majesty Manufacturing Company and is the Vice President of Guarantee Carpet Cleaning and Dye Systems.
He is an active member of First Baptist Church of Simpsonville and The Challengers Connect 4 Group which supports missions both locally and worldwide.
Kirby serves as a Funeral Assistant.
Thelma A. Ballew
Unlicensed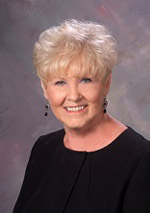 A native of Greenville, Thelma moved to Simpsonville in 1954. She is married to Kirby Ballew and has 3 daughters, Reba, Kim and Yolanda, and 3 stepsons Kee, Jeff and Scott. She is a proud grandmother of six grandchildren and 4 great-grandchildren. Thelma enjoys Golf and supporting her grandchildren in their sports, music and other activities.
Thelma is a member of First Baptist Church Simpsonville and the Challengers Connect 4 Group, focusing on local and foreign missions. She was a Licensed Cosmetologist and former owner of several Salons of Hair Design. She retired from Century 21 as a Licensed Realtor having served the Golden Strip for 15 years.
Thelma serves as a Funeral Assistant and Receptionist.
William Ray Brown
Unlicensed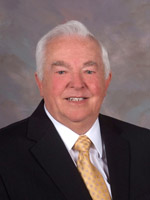 Ray Brown is a native of Fountain Inn and attended Hillcrest High School. Married to the former Barbara Shipman in 1959, Ray and Barbara have two children, a late son, Dwayne, and a daughter, Lorraine B. Greene. Ray was a life-long member of Fairview Street Baptist Church in Fountain Inn and he and Barbara are active members today at Holly Ridge Baptist Church in Simpsonville.
Ray entered law enforcement in 1963 and served the surrounding communities until retiring "the first time" in 1992. His career began as a Police Officer in Fountain Inn and continued in the Greenville County Sheriff's Department. Ray studied criminal justice at Greenville Technical College and transferred to the 13th Circuit Solicitors Office as the Chief Investigator for the now Federal Judges William W. Wilkins and William B. Traxler. Ray retired from active duty law enforcement in 1992 after 30+ years and having served our communities as the Chief of Police in both Simpsonville and Fountain Inn. He later re-entered the workforce as a District Manager with American Security and as a Trainer for SLED, a position he filled until 2005.
Ray serves as a Funeral Assistant.
Larry Henry Couch
Unlicensed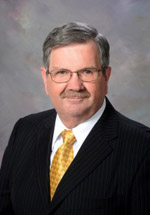 Larry Couch and his wife, Linda, have lived in Simpsonville since 1971. They have two daughters; Tamara has been in Heaven since 1996 and Lisa and her family live in Greenville. They have three beautiful grandchildren.
Larry was originally from Bristol, Tennessee. He moved to Greenville to attend Bob Jones University in 1962 from which he received his BA and the Bachelor of Divinity. He is a retired LT. Col., from the Army Reserves where he spent 28 years as Chaplain. He still holds monthly services for an Army Reserve Unit. His civilian work for 41 years was Operations Manager for Factory Furniture, in Mauldin, where he retired in 2012.
Larry and Linda have been active members of Calvary Baptist Church, Simpsonville, since 1991 where he serves on the Missions Committee, is a care group leader in Sunday school, leads the prayer chain for the Golden Gems, and Zone Offense for each Church service.
Larry serves as a Funeral Assistant.
Wilton Fowler
Unlicensed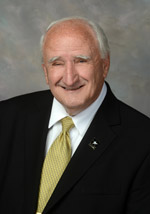 Wilton L. Fowler was born and grew up in Conestee, SC and now resides in Mauldin, SC with his wife, Joan Durham Fowler.
Mr. Fowler surrendered to the ministry of our Lord Jesus Christ in 1971 and considers it a privilege to help families with funeral services. He attends Victory Chapel Baptist Church in Conestee. Mr. Fowler served our country in the United States Army in Germany during the Berlin Crisis. He graduated from Hillcrest High School and continued his education at Greenville Technical College majoring in Transportation Management. He retired in 2012 From Am-Can / Great Wide Logistic. Mr. Fowler has held many positions with the Veterans of Foreign Wars and currently serves as District Commander. His love and passion has been to help Veterans. He has presided over many such funerals and feels his calling is to minister to the bereaved and to those who have spiritual need. Wilton has two children, a daughter, Stephanie Dawn Fowler, and a son, Ronald Lee Fowler; two grandchildren, Ryan and Leigh Fowler; and three great- grandchildren, Ashland, Elijah and Savannah Fowler.
Wilton serves as a Funeral Assistant.
June Smith
Unlicensed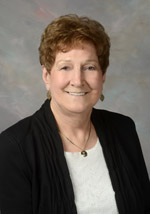 June Smith has been with Cannon Funeral Home since 2013. She is an active member of Rocky Creek Baptist Church and volunteers with Miracle Hill's Overcomers Program. June and her late husband raised two sons, and she now enjoys spending time with her four grandchildren. She spent four decades in the printing industry.
June serves as a Receptionist.
Guy Altizer
Unlicensed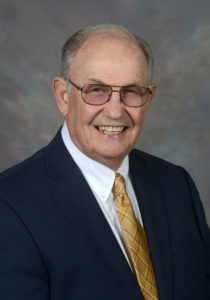 After serving 11 years in the United States Air Force, Guy Altizer, his wife, Cookie, and their three sons moved to the Greenville area 42 years ago to prepare for Christian ministry.
In 1984, they lost their 18-year-old son in a car accident.  This tragic event has given Guy and Cookie a heart of compassion for grieving families.
Guy served as the founding pastor of Calvary Baptist Church on Grandview Drive, Simpsonville for approximately 19 years. He retired from the church in 2003 and started Windows of Heaven, a ministry to foreign and domestic missionaries.
Guy is very active at Calvary teaching evangelistic Bible studies, over-seeing the outreach program of the church and directing the Wednesday night prayer service.
Guy serves as a Funeral Assistant.
Robert "Bob" Keely
Unlicensed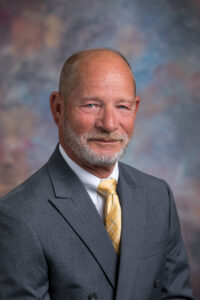 Bob is a 1974 graduate of Western Illinois University and did post-graduate work at Indiana University. He spent over 30 plus years with Dixie Drivers Service, retiring as their Corporate Director of Marketing. After he enjoyed a short retirement, Bob attended Duke University and Emory University while serving as a Local Pastor of the United Methodist Church. He served two congregations over his 10 plus years in public ministry, retiring from Green Pond United Methodist in Gray Court, SC.
Bob has been married to Celeste for over 33 years. Celeste has been employed as an educator for the Greenville County School District for over 35 years. Bob and Celeste have four (4) grown children (Tony, Jennie, Nick, and Bryce). They are proud grandparents of 4 (Landon, Reaves, Fields, and Noah).
Bob enjoys golf and spending time with family. Over the years, Bob has served various boards and committees: Piedmont Mental Health Board of Directors for over 30 years, several school PTA and SIC boards, Simpsonville Recreation planning committee, local food bank boards (James Monroe Mission House/Laurens County Food Ministry Inc.), and other community organizations. He is a retired coach of Little League, Dixie League, and Upward Sports.
Bob continues to work in the community while attending Trinity United Methodist Church. He is asked to teach lay-servant classes for the United Methodist Church, Greenville District. He is also available to fill in as a pastor for local United Methodist churches.
Preston Charles Calvert, Jr.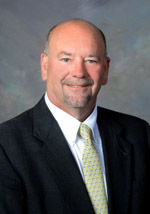 Chuck Calvert, a 1978 graduate of Hillcrest High School, served the Funeral Industry in the local community for many years. Prior to the funeral business, Chuck worked at Cryovac, and served as the Youth Pastor at Temple Baptist Church. He has lived in Simpsonville his entire life and is the father of two grown sons; Hayden and Ruston. Chuck is the son of Preston & Jackie Calvert.
Chuck retired in April 2019.
Cannon Byrd Memorial Park Staff

Steve Ware, Donnie Roach, Donald "Chicken" Smith