Thurvia Burline Short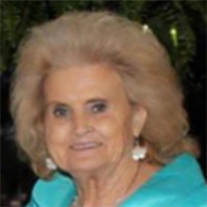 Thurvia B. Short, 78, of Simpsonville, widow of Robert W. Dilcher, passed away on Sunday, June 11, 2017. She was born in Jonesboro, AK to the late Maynard Noah Fortenberry and the late Ethel May Gilmer Fortenberry.
Thurvia is survived by her three sons, Cliff Smith of Palm Springs, CA, Scott Smith of Fountain Inn, and Eric Smith of Gray Court; 8 grandchildren; 11 great-grandchildren; and two siblings.
She was preceded in death by two siblings.
A visitation will be held at Cannon Funeral Home on Saturday, June 17, 2017 beginning at 10:00 am. The funeral service will follow in the chapel of Cannon Funeral Home at 11:00 am. Interment will follow the service in Cannon Memorial Park.