Rhonda Annette Hanson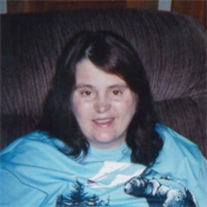 Rhonda Annette Hanson, age 44, wife of George "Danny" Hanson, passed away on Sunday, April 16, 2017.
Born in Greenville, she was a daughter of the late Ronald Kennedy, Sr. and Margaret Yeargin Kennedy. She was a homemaker and a member of Word of Life Ministries.
In addition to her husband, Mrs. Hanson is survived by her daughter, Brittney Hanson; a sister, Jackie Kennedy; two brothers, Ron Kennedy, Jr. and Jody Kennedy; her mother-in-law, Carolyn Hanson; three sisters-in-law, Cathy Hanson, Donna Davis, and Marie Leroy; and a brother-in-law, Robert Hanson, Sr.
Funeral services will be held on Wednesday, April 19, 2017 at 2:00 PM in the Cannon Funeral Home Chapel with burial to follow in Cannon Memorial Park. The family will receive friends on Tuesday, April 18, 2017 from 5:30 PM – 7:30 PM at Cannon Funeral Home.
The family will be at the home.