Patsy Claire Kloth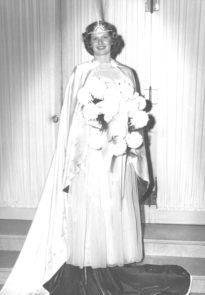 Patsy C. Kloth, 86, of Simpsonville, widow of Merl Kloth, died on Thursday, July 27, 2017.
Born in St. Louis, MO she was a daughter of the late Joseph Mamer and the late Laura Koetter Mamer. Mrs. Kloth was a homemaker, secretary, an avid bowler in her early years and was a successful model in the apparel industry.
She is survived by one son, Ken Kloth of MI; one daughter, Jennifer Baucom and her husband, Kevin, of Simpsonville; and one grandson, Ken Kloth Jr.
She was preceded in death by one brother, Nelson Mamer.
Private services will be held for the family at a later date