Olga Vlasta Weinfurt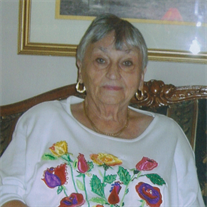 Olga V. Weinfurt, 90, of Simpsonville, wife of Mirek Weinfurt, died on Wednesday, May 24, 2017 while at home surrounded by her family.
Born in Zelenky, Czechoslovakia, she was a daughter of the late Francis Neuman and the late Zdenka Prokopcova Nueman.
Graveside services will be held on Friday, May 26, 2017 at 2:00 PM in Cannon Memorial Park.