Michael E Adams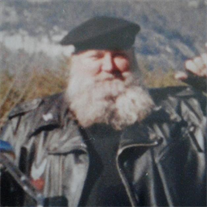 Michael "Mike" Eugene Adams, 65, of Magnolia Place of Greenville, passed away on Tuesday, July 11th, 2017.
Mr. Adams was born May 3rd, 1952, at Fort Benning, Columbus, GA. He was the son of the late Arthur Eugene Adams and Frances Farmer Adams. He was a Vietnam era veteran serving in the U.S. Army from 1969 until 1972. He was formerly married to Cindy McSwain Adams of Simpsonville and he medically retired from Pretech in Travelers Rest in 2003. He was a member of Rushing Wind Ministries of Greer.
Mike is survived by two sisters, Frances Elaine Wilson of Simpsonville and Valerie Adams McKinney (Joey) of Fountain Inn and one brother, Robert Dean Adams (Priscilla) of Mauldin. Nieces and nephews include Kerry Wilson Wood, Adam Wilson, Ivy Wilson, Sarah McKinney, Rebekah McKinney, Kate Adams Melville, Betsy Adams and Glenn Adams.
Mike was a gentle, humble soul who made friends easily. When he was able, he enjoyed riding his Harley-Davidson motorcycle. He was a good brother, uncle, husband, and friend who will be dearly missed.
A celebration of Mike's life was held on Friday, July 14th, 2017 at Magnolia Place of Greenville.
Interment will follow in the days to come at the Holy Cross Episcopal Church Memorial Garden in Simpsonville.