Michael Clayman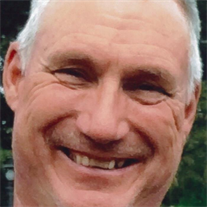 Michael Clayman, 58, of Fountain Inn, husband of JoAnn Clayman, died on Tuesday, May 16, 2017 while at home.
Born in Ashtabula, OH he was a son of the late Frank Clayman and Barbara Vettal Clayman.
In addition to his wife, JoAnn, and his mom, he is survived by three daughters, Kathy Donaldson, and her husband, David, of OH, Christine Clayman and her friend Charlie Thevenin also of OH, and Mandy Cotham and her husband, Russell, of Fountain Inn; grandchildren, Nathan Donaldson, Pamela Donaldson, Amber Finley, Jacob Cotham, and Caleb Cotham; one brother, Frank (Sandy) Clayman; and two sisters, Diane (Tim) Armstrong, and Colleen (Ken) Wheeler.
A Memorial Service will be held on Friday, May 19, 2017 at 3:00 PM in the Chapel of Cannon Funeral Home. The family will receive friends immediately following the service.
Inurnment will be private for the family in the Cannon Memorial Park Cremation Garden.