Janet Marie Higgins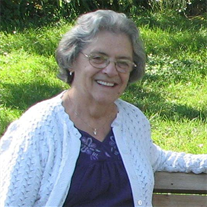 Janet Marie Higgins, age 74, widow of the late William Higgins, passed away on Tuesday, April 11, 2017.
Born in Natick, MA, she was a daughter of the late Ernest Robert and Eleanor Elizabeth Hughes Bartlett. She was retired from Kemet following 25 years of service.
Mrs. Higgins is survived by a daughter, Cyndi Robinson (Roy); three sons, Bob Higgins (Linda), Stephen Higgins (Donna), and Michael Higgins; 16 grandchildren; 19 great-grandchildren; three sisters, Cilla Galvin, Susie Porter, and Joan Gilbert; and a brother, Al Bartlett. In addition to her husband, she was predeceased by a son, Timothy Higgins; a brother, Don Bartlett; and a sister, Carolyn Ribotto.
A memorial service will be held on Saturday, April 15, 2017 at 3:00 PM in the Cannon Funeral Home Chapel. The family will receive friends on Saturday from 2:00 PM – 3:00 PM at Cannon Funeral Home prior to the service.
Memorials may be made to the GHS Cancer Institute, 200 Andrews Road, Suite 100, Greenville, SC 29601.