Harold Farrow Henry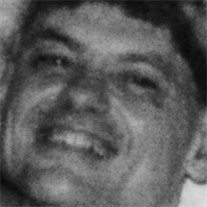 Harold Farrow Henry, age 78, passed away on Monday, November 21, 2016.
Born in Fountain Inn, he was a son of the late Isaac Dalton and Zelma Irene Gwin Henry.
Mr. Henry is survived by many cherished nieces and nephews as well as many great-nieces and great-nephews. He was predeceased by eight brothers and sisters, Evelyn Tucker, Donald Henry, Nancy Haynes, Doniece Henry, John Henry, Barbara Howard, Horace Gwin Henry, and Gwen Orrell.
Graveside services will be held at 11:00 AM on Wednesday, November 30, 2016 at Harmony Baptist Church Cemetery.
In lieu of flowers, memorials may be made to Mr. Henry's Funeral Fund, c/o Cannon Funeral Home, 1150 North Main Street, Fountain Inn, SC 29644.