Brandon Scott Dougan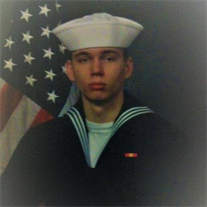 Brandon Scott Dougan, age 23, of Simpsonville, passed away on Friday, December 16, 2016 in Oxnard, CA.
Born in Tallahassee, FL, he was a son of Brian Dougan and June Kirkland Donner. Brandon was a graduate of Hillcrest High School and was a U.S. Navy Veteran having served as a Medical Corpsman. He was a member of the Junior Honor society and yearbook staff in school. Brandon played the clarinet, played baseball and soccer. He loved the beach, water and being on the boat. Brandon loved cars, spending time with friends and traveling. His smile and laughter will truly be missed.
Brandon is survived by his mother, June Donner and husband Mark; his father, Brian Dougan; a brother, Dylan Dougan; maternal grandparents, Bill and Linda Kirkland; step-grandmother, Gwen Donner; aunts and uncles, Bill and Karen Kirkland, and Bobby and Robin Dillard; and his extended family.
A memorial service will be held on Saturday, January 14, 2017 at 3:00 PM at the Cannon Funeral Home Chapel. The family will receive friends on Saturday from 2:00 PM – 3:00 PM at Cannon Funeral Home prior to the service.